A live text score generate for NIME final performance using OSC socket, P5 Speech and Markov Chains
— A hÆád piece tracki̷ng positi̵o̸n̷, breAt̸h̸,̵and a g̵e̴n̸eяateve live sound lo̸o̸per. I want to escape humanity and become a machine. If a machine's journey to become human starts with speech synthesis, what does a human becoming a cyborg sound likes? —
I created a new character as myself turning into a cyborg. The story after I have a surgery to become a cyborg.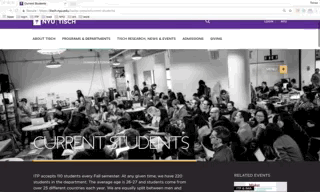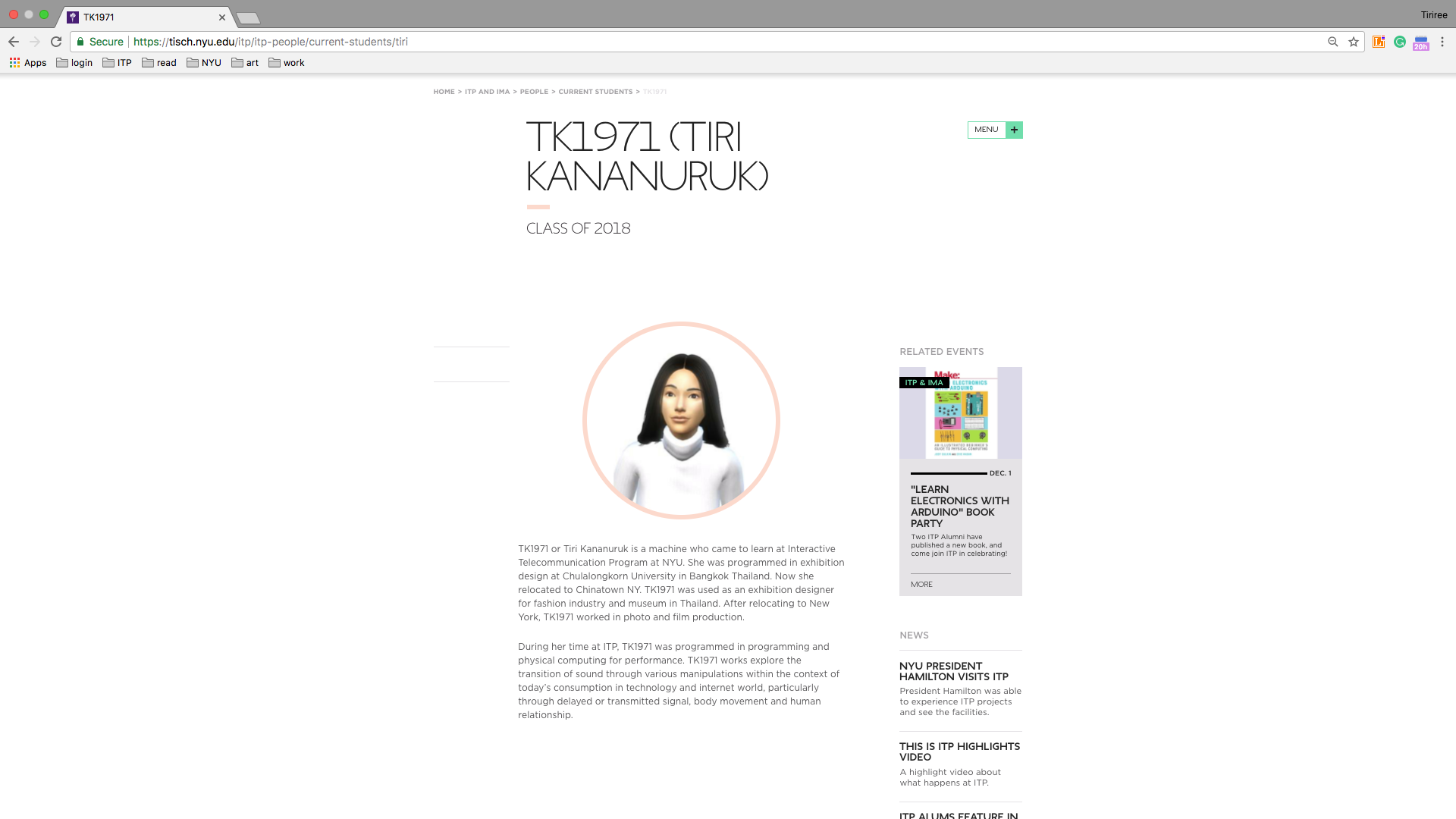 My research about how difference between human speech and computer speech. I created a headpiece that generate sound by the idea of this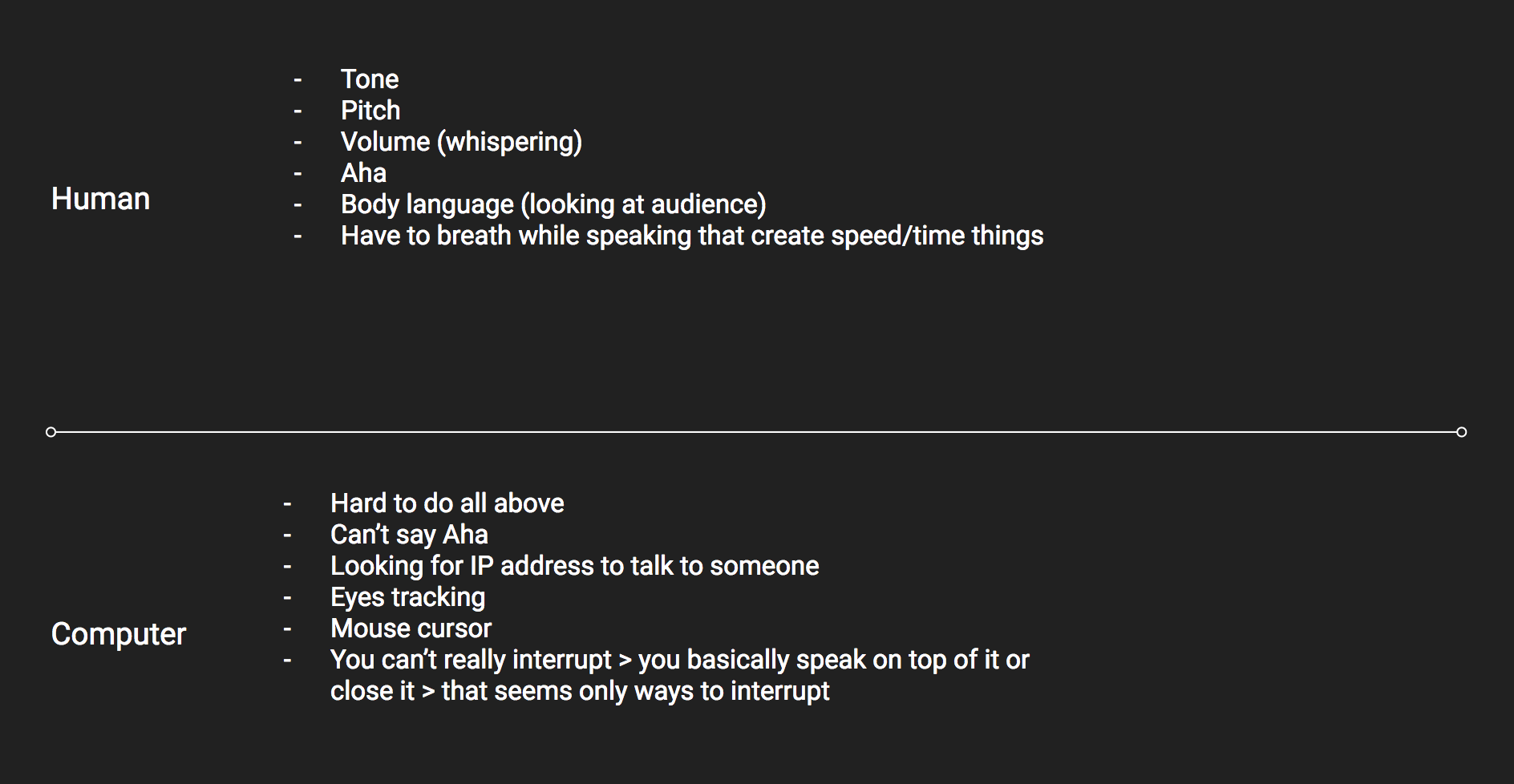 I created a headpiece using Gyroscope and pressure sensor to send me the head position and breath data and I made this max patch to generate the sound depend on it.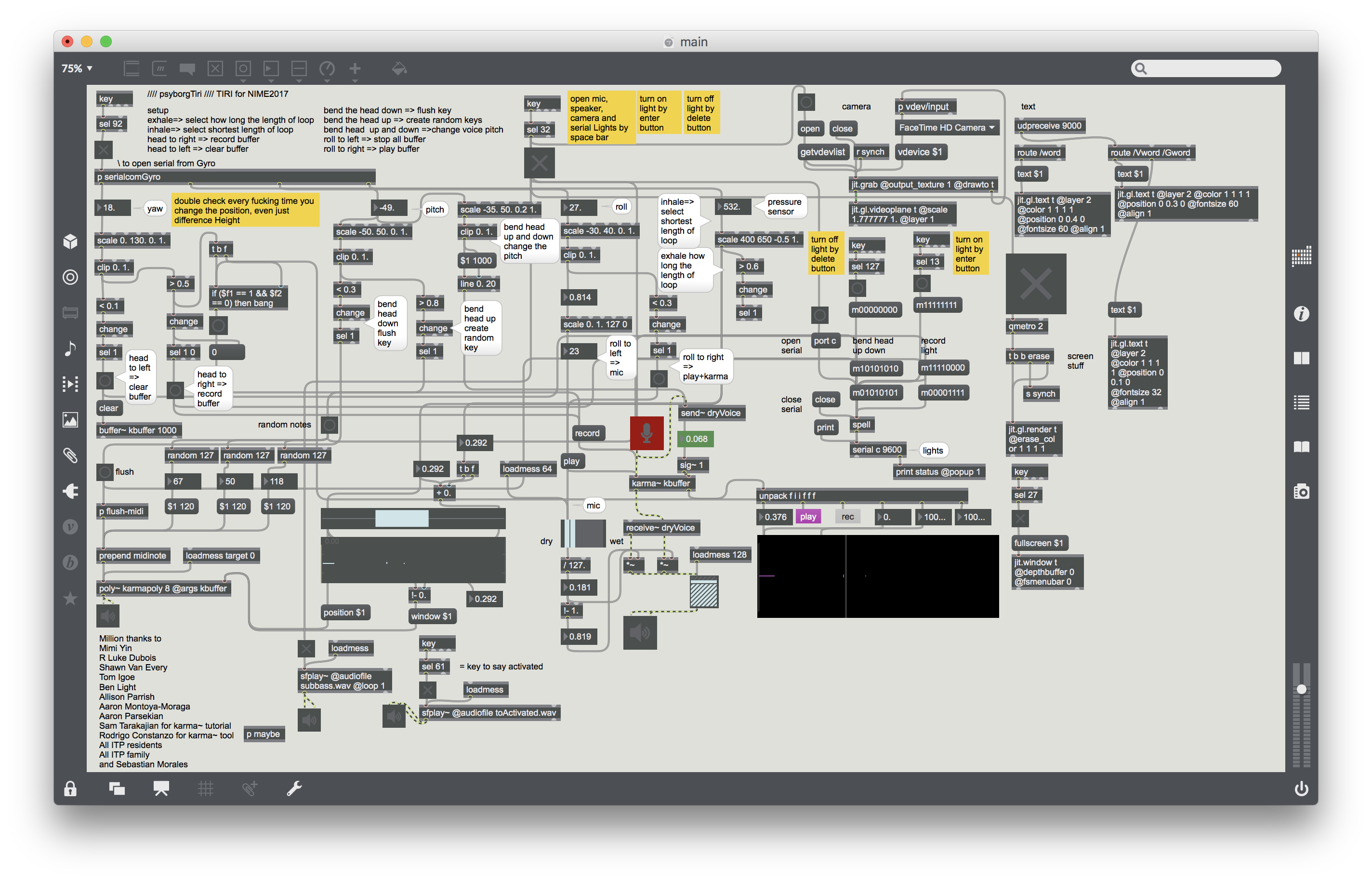 Text score