17 Tones song : Motion Detector Light / Light Detector Sound Installation
Theremin : using photoresistor to detect the light and changing the tone of speaker.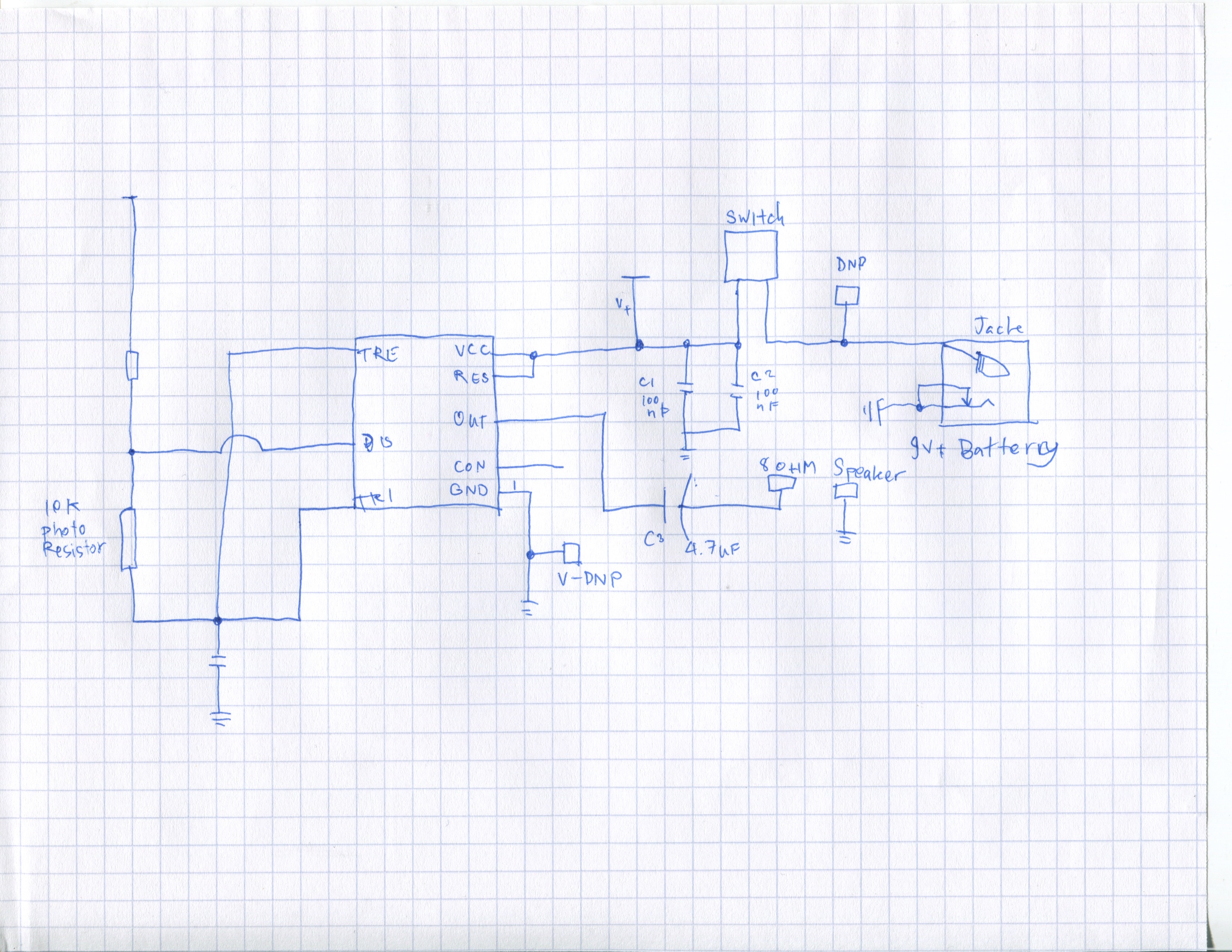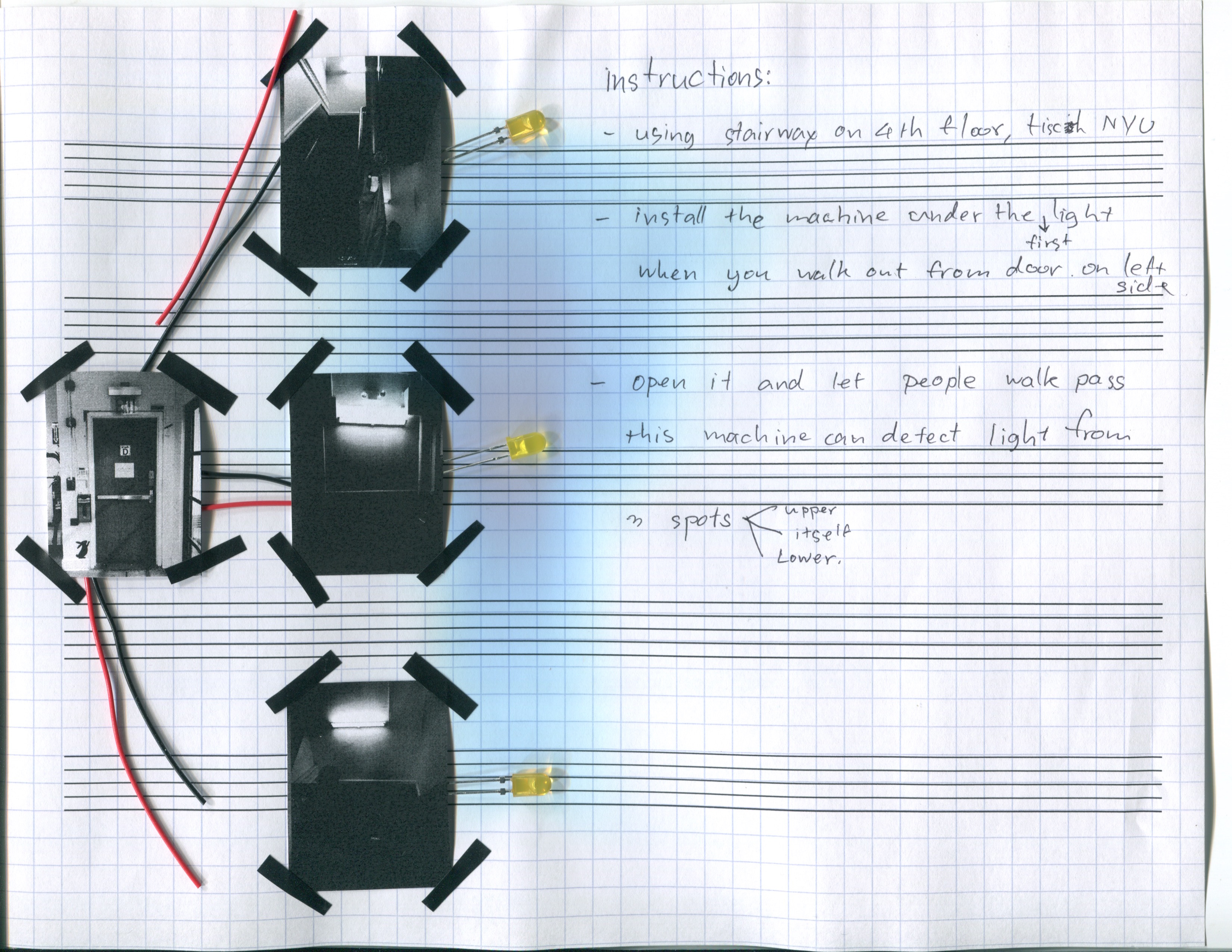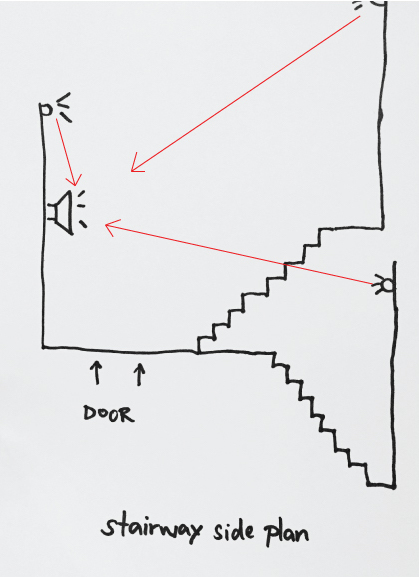 One light provided two level of brightness, luminous when it detect motion and getting dim when nothing move. From the position that I installed my piece can detect the light from 3 position of lights.