ICM Final Project : Algo – Rhythms
Algo Rhythms

CODE:
Algo-Rhythms speech only version
Algo-Rhythms face tracking version
Github ICM-final
INSPIRATIONS:
My dream is to have this digital moment forever
documented in HTML form.
I type these codes in hopes I will see them
in another space and time.
IDEA:
Algo – Rhythms
I wanted to perform my relationship between me and ICM class.
I wanted to tell how fun, happiness, struggle and frustrated that happened during ICM class.
-Unpredictable moment
it's like when you code, sometime I wasn't plan to do but accidental code create beautiful visual / like how I learn to code. Sometime I don't get, sometime i get.
-Repetition
Watching Shiffman's video again and again. Console log again and again
-Collage
it's gonna rain > Collage sound / Coding > Collage syntax
TOOLS:
P5 Speech Library by R. Luke DuBois
p5.dom library
Using speech library to created the action of typing compare to me when I type code.
To created the sound and moment of typing that all the programmers have to do it all the time.
I used Shiffman's video
and Mimi's video
as my materials to perform but
I kept Mimi's video as a secret.
Every office hour, every presentation in the class is part of my performance.
Mimi's video is the first idea that came up after i presented my final project idea with her in office hour. it was my plan to keep it secret for unpredictable / unexpected moment in my performance. Every office hour, every presentation in the class is part of my performance. I had to write new codes every time i met Mimi because i wanted to make her believe that i'm gonna use only Shiffman's video.
This piece was written to perform only in this space and only this time. If i didn't take this class, this piece wouldn't been happened. This is a real relationship between me and this class including everyone. We wrote it together. I gave credit to everyone. Thank you for making this happened and thank you for good time in first semester.
Special Thanks
Mimi Yin
Wipawe Sirikolkarn
Aarón Montoya-Moraga
Woraya Boonyapanachoti
Sebastian Morales
Erin Finnegan
Yuli Cai
Chang Liu
Everyone in Mimi's ICM 2016 class
SCORE FOR THE SHOW :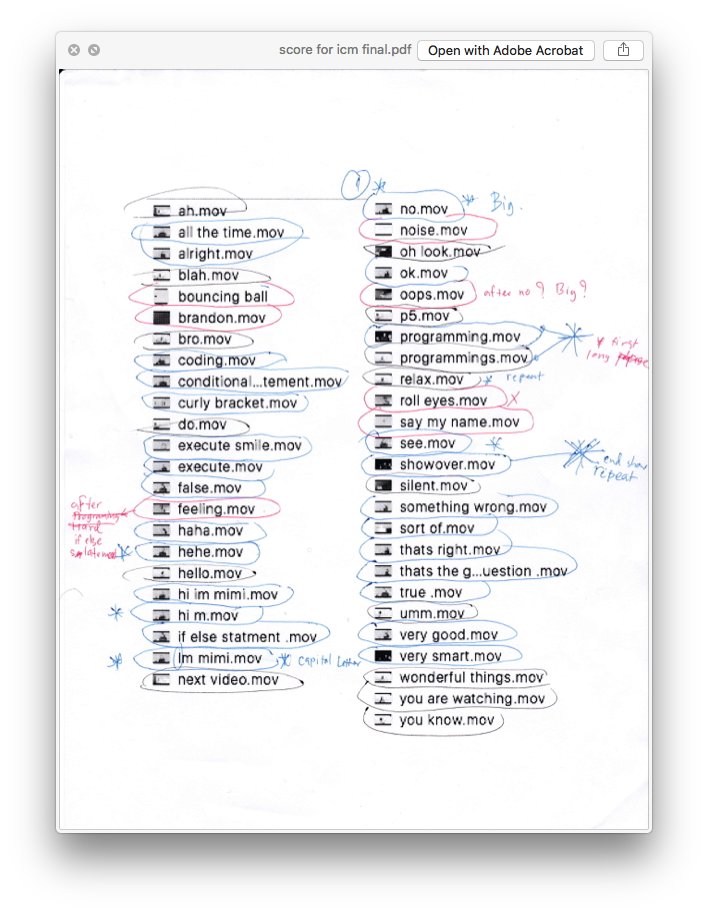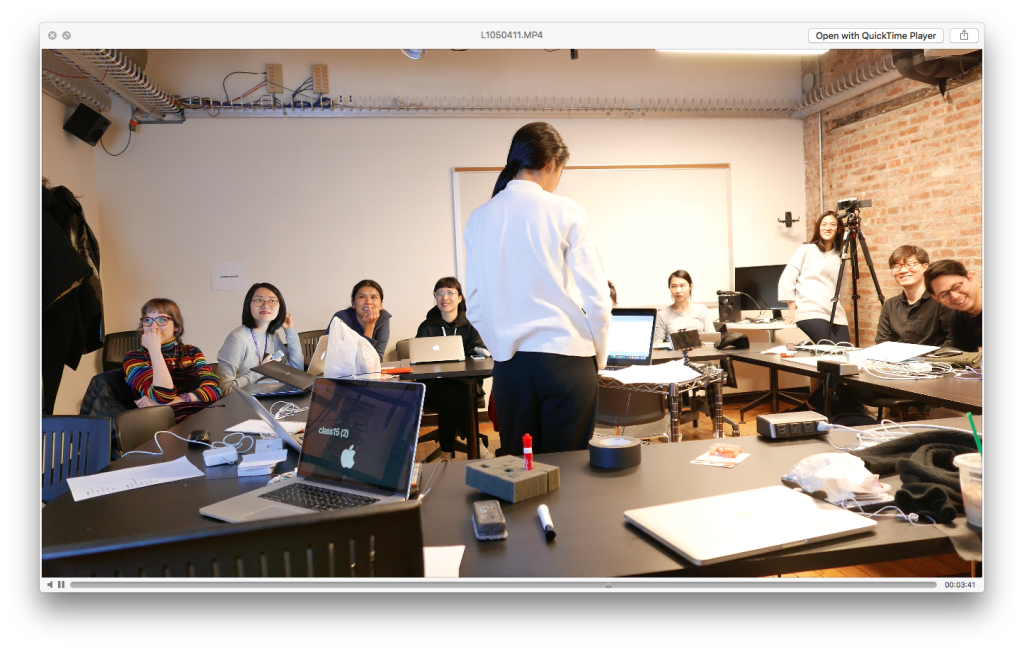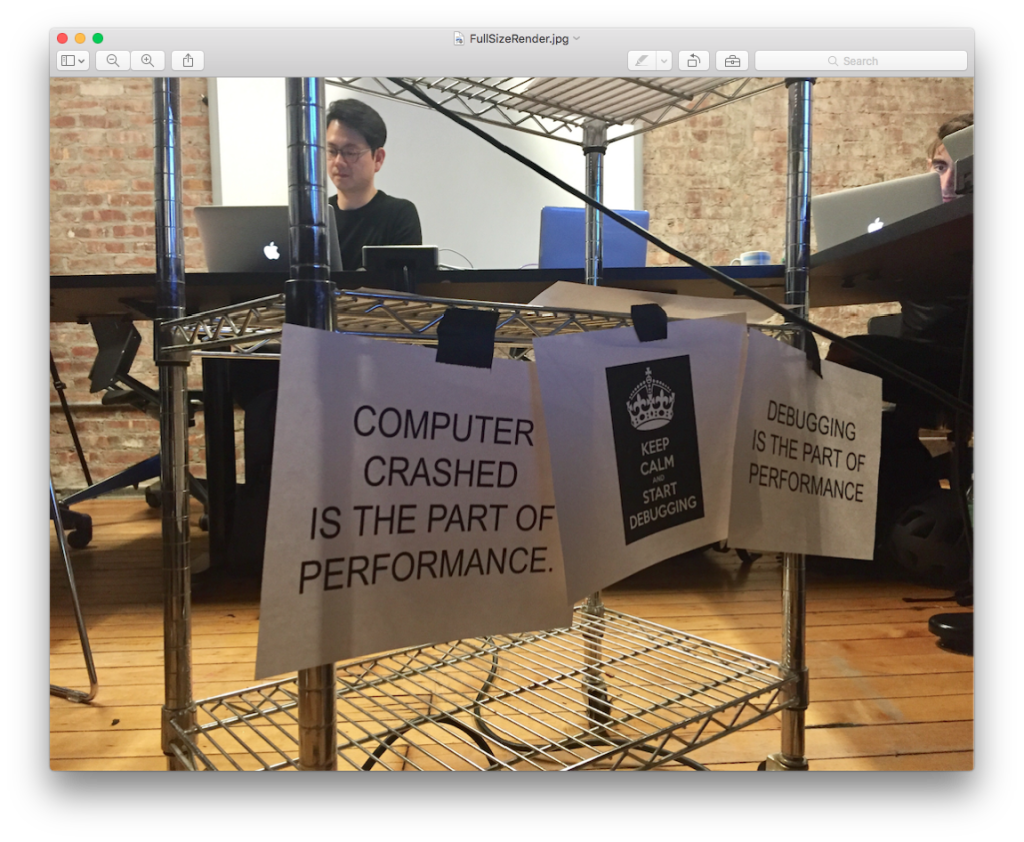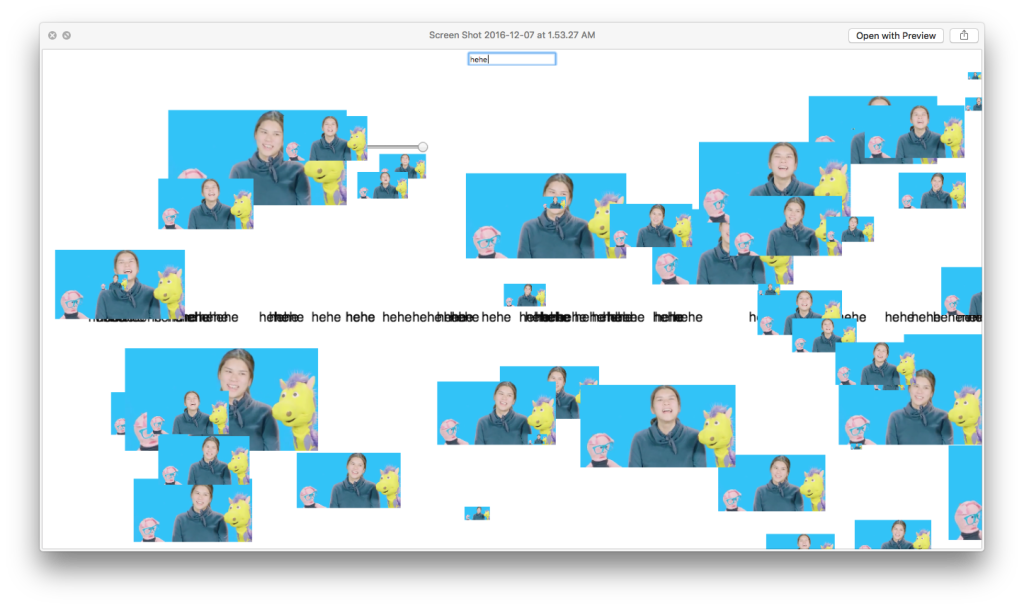 hehehehehehehehe <3