Hi World,
Hi
Hi
Hi
New World!
This is totally new language for me, leaning to coding! Before i try to make 1st assignment, I was pretty scared. After I made 1st assignment, I'm still scared hahahahaha.
My background is design. Now I'm moving to do more in artistic project. Before I came to ITP. I have done some sound performances, collaborate with visual artist and do some experimental video. I still want to do project on sound performances but more conceptual.
Talking about my first assignment.. My Idea is drawing my self-portrait using T alphabet from my first name. I want to show my feeling when i first start coding.. here is my sketch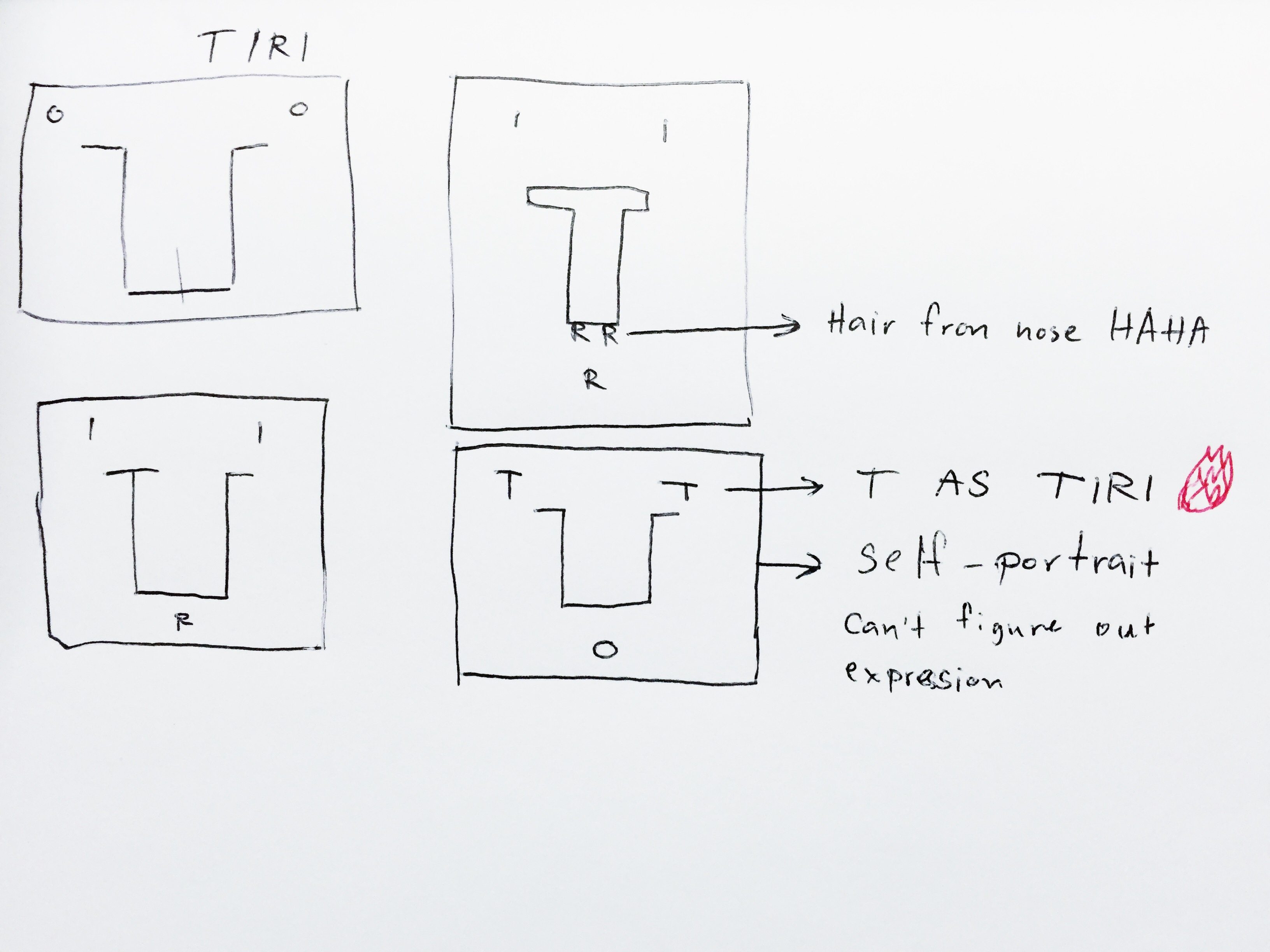 I have some trouble with arrange the action. Every time I put strokeWeight or fill under all objects and they didn't show up as i want them to be. I asked Brandon and he gave me the light!!! we have to type them first and if we need to change strokeWeight or color, we have to do it every time we create new objects.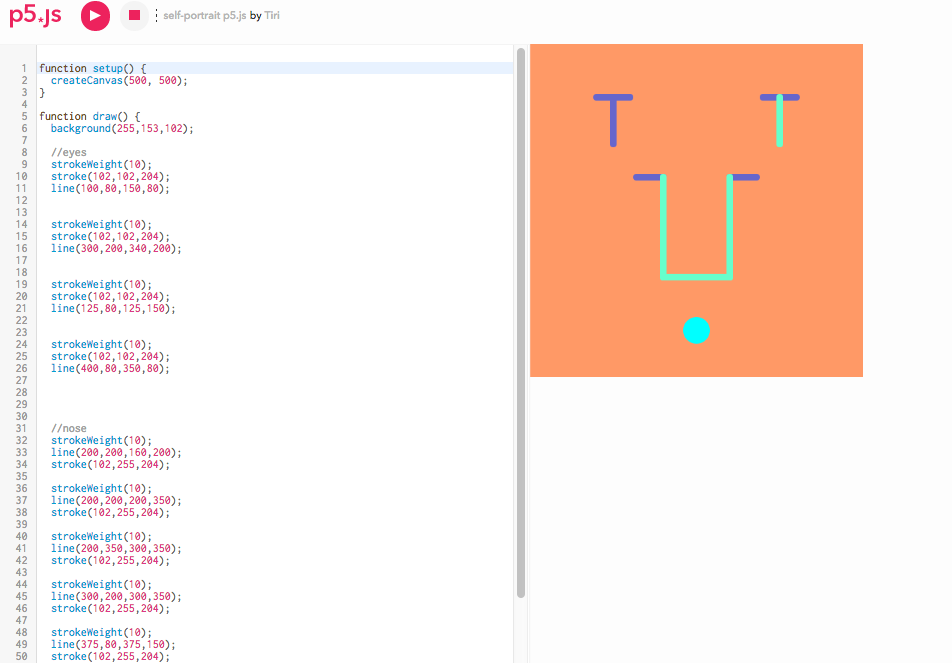 this is the right way!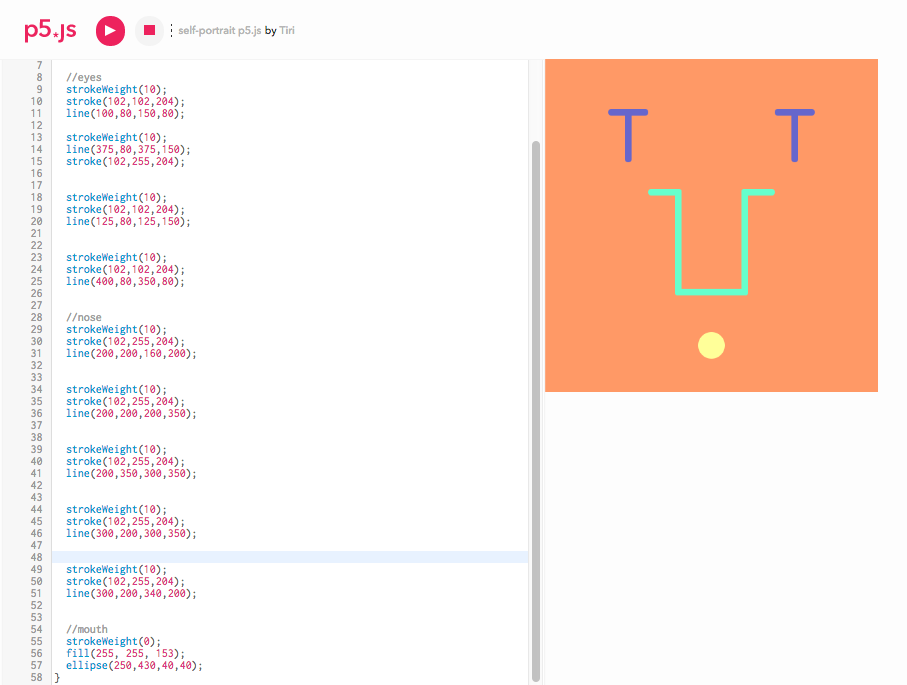 Finally, I made it!!!! woohoo!!! after using 2 hours for this image. this is a picture of myself while coding.
UPDATE: I finalize the shorter one and make it easy to read by helping from my mentor. Here is the result
>>VERY FINAL!!!!

credit:instagram
see you soon next class
xoxo,
T