I wanted to make a lamp that I can mix and play with the RGB color! I used 3 potentiometers to control it.
HARDWARE :
3 potentiometers
plastic blue box from the container store
and it on sale for 2.99
arduino Uno
wires
potentiometer cover from Mint Woraya
bubble wrap from junk
NeoPixel version 2 Flora RGB Smart from Kritchaya Twitchsri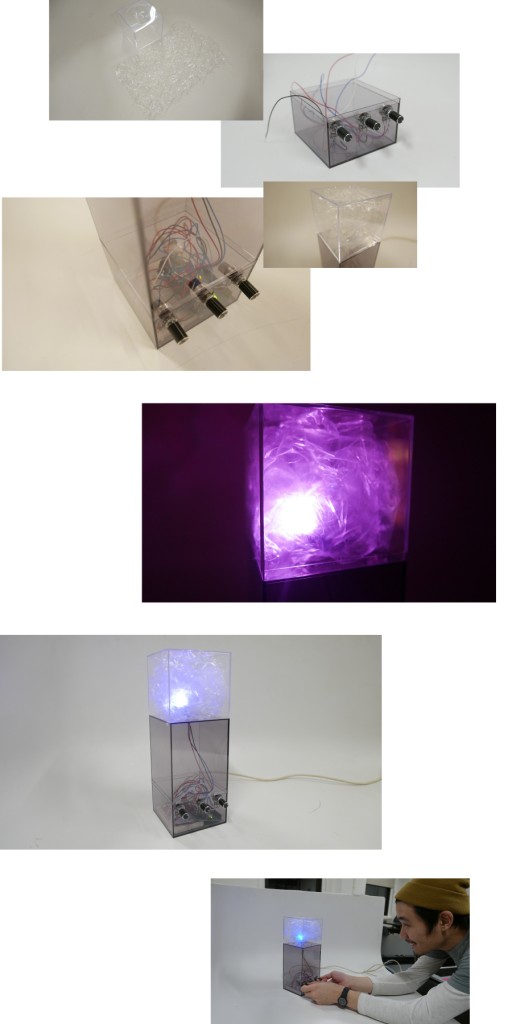 Thank you Chino! for being my user testing!!
SCHEMATIC: Apologies to all madness schematics!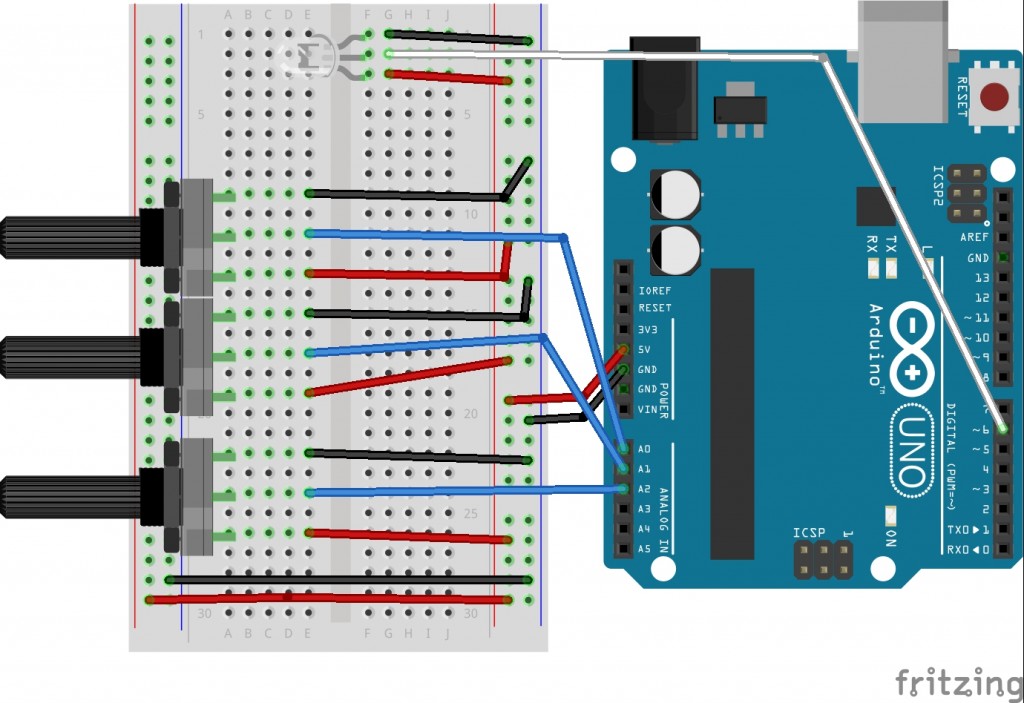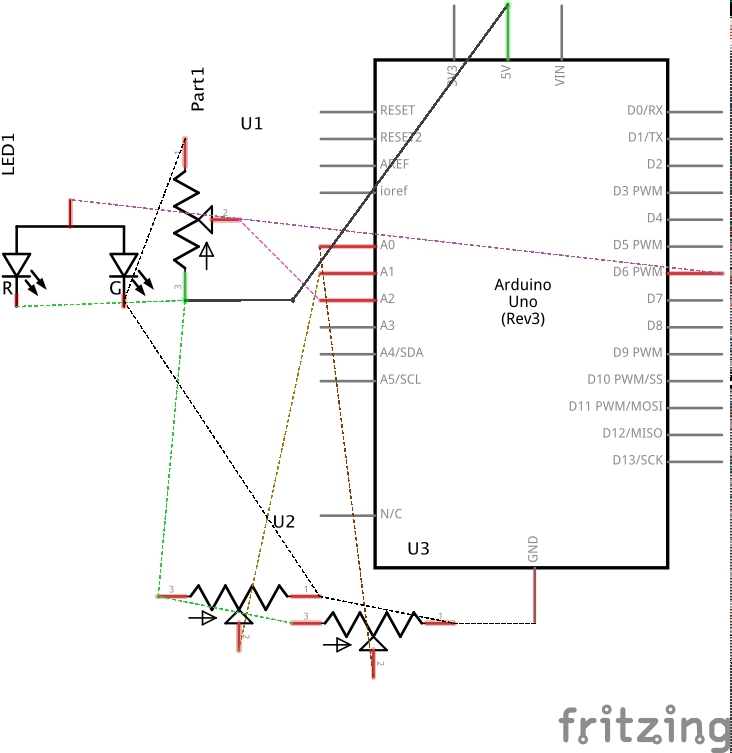 CODE:

Special Thanks
Tom IGOE
Kritchaya TWITCHSRI
Woraya BOONYAPANACHOTI